Опис
Package Itinerary
DAY 1 Arrival at Kuala Lumpur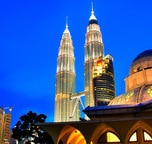 Kuala Lumpur
Arrive at Kuala Lumpur airport and check in to your hotel.Welcome to Malaysia - a paradise for shoppers, Mecca for food lovers and every partygoers dream. As this is going to be your first day of the trip, we have kept it light for you to start exploring the place on your own. Flights timings / Arrival timing by any other mode may wary . How ever , this package is completely customizable . You can change hotel , change flight or even add activities by using customization tool Don?t like Hotel or Flights ? Need a different set of Activities ? Use Customization
DAY 2 Kuala Lumpur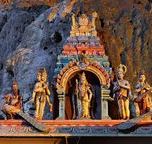 Kuala Lumpur
Spend your day as per activities added in the package . For day wise included activities , please refer to Inclusions. In any case , if you want to do different activities than the one Included/not included , Use Customization. In case of any travel planned on this day to other city , we recommend to keep it light in terms of activities.
DAY 2 Best Kuala Lumpur City Highlights...
Duration:3 Hrs
DAY 3 Departure from Kuala Lumpur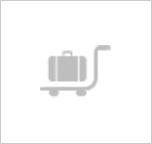 Checkout
Today check out of the hotel and head straight to airport for your onwards journey.
ACTIVITIES DETAILS
Kuala Lumpur City Highlights Morning Tour
Duration: 3 Hrs
DESCRIPTION
Explore the charm of Kuala Lumpur on a morning or afternoon sightseeing tour that blends old-world character with a modern metropolis. An informative guide points out the contrast between Indo-Moorish architecture and ultra-modern edifices like the old and new King's Palace and Merdeka (Independence) Square against a growing city skyline dominated by the Petronas Twin Towers. Other highlights include the National Museum, National Mosque and the Royal Selangor Visitor Center, where you'll gain insight on pewter smithing and innovative pewter-ware design. Round-trip hotel transport is included.
Perfect for first-time visitors, this three-hour tour provides a comprehensive introduction to Kuala Lumpur's famous sights, leaving you with a knowledgeable base for exploring the city at your leisure. Meet your local guide upon pickup from your city hotel in the morning or afternoon, and embark on your narrated tour by comfortable coach.
Head to multiple Kuala Lumpur attractions, making photo stops at the King's Palace a symbol of Malaysian sovereignty as well as Merdeka Square (aka Independence Square), which features a panorama of fascinating buildings in an array of architectural styles. Your guide offers informative commentary on the city's growing skyline, whose ultra-modern structures tower above edifices with Indo-Moorish influence.
Gaze up at the Islamic geometric patterns on the 88-story Petronas Twin Towers, whose multifaceted walls and twin spires contain thousands of steel and glass panels.
Your journey continues with a visit to the National Museum to see historic Malaysian artifacts, from traditional weapons and costumes to modern arts and crafts and musical instruments.
Then, drive past the beautiful Lake Gardens on your way to view the National Monument, commemorating Malaysia's struggle for freedom during World War II. Nearby, admire the modern construction of the National Mosque and the pleasant combination of Eastern and Western architecture of the Kuala Lumpur Railway Station.
Visit the six-tiered Chinese landmark of Thean Hou Temple, a grand structure that combines modern architectural styles with authentic traditional design. At the Central Market, browse a variety of local crafts and perhaps have your portrait sketched if time permits.
The final stop on your sightseeing tour of Kuala Lumpur is the Royal Selangor Visitor Center, where you will gain insight into pewter-smithing and see innovative pewter-ware design. Afterward, re-board your coach and end with drop-off at your hotel.
Inclusions
1 Activity included in the Package

Kuala Lumpur:1 Activities

Land Transport

- IF WE STILL CAN'T MEET THE GUEST WITHIN THE 2 HOURS , IT WILL BE NO SHOW. (Day 1)
- OUR DRIVER WILL BE AT THE HOTEL 15 MINUTES BEFORE THE TRANSFER TIME.DRIVER WILL CHECK THE ROOM NUMBER AND WAIT AT THE HOTEL LOBBY.AFTER MEET & GREET WITH THE GUEST, DRIVER WIIL SEND THEM TO KLIA.OUR DRIVER WILL WAIT 1HOUR FROM THE TRANSFER TIME IF CAN'T MEET THE GUEST. (Day 3)
---
Політика та Умови
Full in Advance
---
Варіанти оплати
Credit Card - Wire Transfer -
Днів : 3 | Ночами : 2